New for Christmas 2020! This handy, hand luggage friendly wash bag containing:
– Lavender and Mandarin Hand Cream 100ml
– Double layer, reusable Rider Rescue face mask
– 50ml Hand Sanitiser spray in aluminium bottle
– Mint and Vanilla Lip Balm slider tin
– 30ml Face Spritz
An ideal present for a loved one, yard owner, instructor, farrier or vet – or even just an indulgent treat for yourself.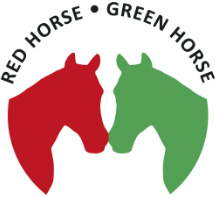 Committed to using the most natural ingredients possible
Since we started Red Horse back in 2006, we've been committed to using the most natural ingredients possible, ingredients that are effective and yield great results while still being kind to equine hooves and tissue. This commitment is at the heart of our promise to our customers and is a core part of the brand and our business.
Because of this, we've always made a point of avoiding the caustic nasties and bulky fillers commonly found in many mass market products and have sought out and selected suppliers to enable us to deliver this promise through our range.