Berkshire Animal Connection Centre (Charity No. 1191736)
The Berkshire Animal Connection Centre is based in the Berkshire Countryside and was started to provide sanctuary for equines who have been rescued from dire circumstances and who cannot be rehomed whether it be due medical/health issues, ongoing rehabilitation, behavioural problems or simply because they do not fit into a specific role in society.
To the sanctuary, no animal's life is worthless and every animal can enrich people's lives, in our case through therapy, training and simply being with these amazing animals.
BACC is a registered charity (1191736).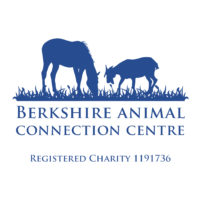 Products we stock
Address

20 - 22 Wenlock Road

Website

Email