Multiple shipping options available
Fast, international delivery available
Hoof hardener
New label, new sizes, exactly the same product, ingredients and formula:
You will notice some changes to our labelling but dont worry this is exactly the same product that we have been making for years. We have updated the labels to meet labelling regulatory requirements. Meaning we have omitted some labelling elements that are not mandatory and added others that are. We still use the same quality ingredients in the same high concentrations!
Stronghorn spray nourishes and toughens horn tissue and is a powerful hoof cleansing agent.
Its spray-on formula makes it easy to apply and more convenient than many paint-on hoof hardeners which come in narrow-based bottles that are easy to knock over.
Stronghorn comes in 500ml Spray Bottles, 2500ml Jerry Can Refills and EcoFill bottles (coming soon!) which are plastic pouches containing enough concentrate to make up 2500ml in the pouch just by adding tap water and use like our standard Refills!

The simple ingredients in Stronghorn have been chosen for their effective toughening  properties.

Soluble Minerals
Powerful, non caustic agents to support healthy hoof tissue and toughen the horn.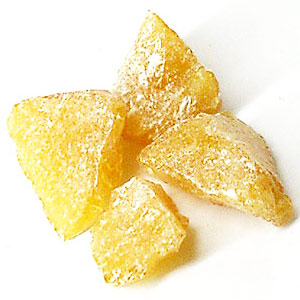 Plant extracts
Plant oils and extracts to cleanse and toughen the horn tissue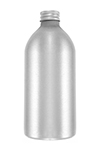 Natural surfactants
To maintain product consistency.
'Peri'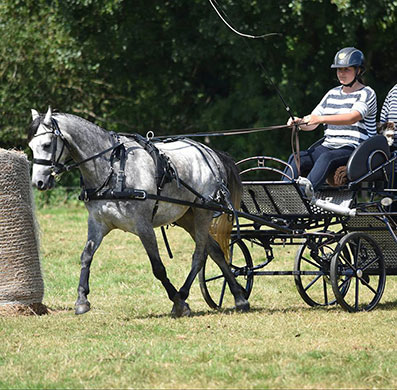 'Peri' a 4 year old Welsh Section B.  barefoot driving pony. His owner was noticing that he was starting to get sore on uneven ground and his feet were wearing quickly on roads.
Wary of using stronger chemicals on her horses hooves she tried Stronghorn.
The owner used it as part of her regular hoof care routine and found it very simple to use. Peri is now comfortable enough to drive without the need for hoof boots and the wear on his feet has reduced considerably.
"We are on the right path to rock crunching hooves and we couldn't be happier! Thank you Red Horse! I continue to rave about you to anyone who will listen (such as my now converted yard owner and her 8 Shetland ponies!)"
'Apple'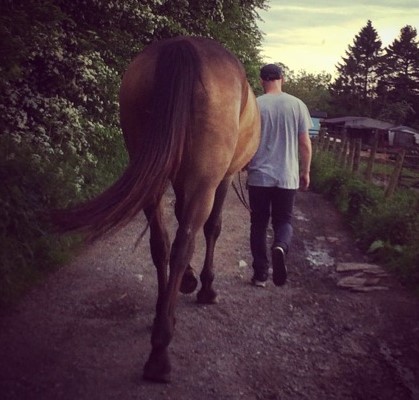 'Apple' an 8 year old sports horse. At time of purchasing she had very overgrown, sore, smelly feet.
Despite soaking with cider vinegar and Hibiscrub daily there was little improvement to the state of them.
Stronghorn was applied daily prior to her being worked then holes were packed with Artimud prior to turnout.
Within a couple of weeks the feet were odour-free, had hardened up and were less sensitive.
A year on she can walk on stony lanes without showing any sensitivity, she strides out more confidently and her white lines are strong enough to not take on any smaller stones.
"I was surprised how fast Stronghorn worked, I just apply a couple of times a week now to keep her feet clean and healthy, I've ended up buying the majority of the Red Horse range, I won't go back to chemical filled products again."
'Henry'
Henry is a veteran cob. started using your product's last January 2017, due to my friend recommending them and wow what a difference they have made to my Cob.
He has a condition called Chronic Progressive Lymphedema – CPL, which is an ongoing battle as this condition can also affect his frogs.
I started using your Stronghorn and if it wasn't for that, my boy would never coped having his shoes removed last June 2017 and coping with the transition to barefoot after being shod all his life, he was 21 this year 2018.
He is in full work and I'm hoping to have back out competing later in the year (Affiliated Dressage) I do tell people what I use and people have noticed a big difference in his hooves and especially his frogs.
Just want to say a Big thank you to you all for your products and keeping my Veteran Cob hooves and frogs looking fab.
With thanks to Shelley Ayling.
Clean the hoof. Spray product onto the underside of hoof and around any nail clenches, avoiding the frog unless it is very soft. Apply daily until improvement is shown and then phase to weekly applications over time. For best results allow to dry prior to work or turnout.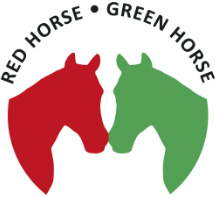 Committed to using the most natural ingredients possible
Since we started Red Horse back in 2006, we've been committed to using the most natural ingredients possible, ingredients that are effective and yield great results while still being kind to equine hooves and tissue. This commitment is at the heart of our promise to our customers and is a core part of the brand and our business.
Because of this, we've always made a point of avoiding the caustic nasties and bulky fillers commonly found in many mass market products and have sought out and selected suppliers to enable us to deliver this promise through our range.