Multiple shipping options available
Fast, international delivery available
Insect repellent
RZ Summer Spray is for those that loved the scent and skin feel of our old Red Zone Super spray.
With a pleasant, slightly improved and milder citrus scent to keep your horses coat fresh and protected in the uncomfortable summer months.
This new coat spray contains a secret blend of essential oils and powerful technical ingredients and we are so convinced you will be happy with it as an alternative to other products that we will offer you a full refund if you are not!
Available in 500ml Spray Bottles, 2500ml Jerry Can Refills and EcoFill bottles (coming soon!) which are plastic pouches containing enough concentrate to make up 2500ml in the pouch just by adding tap water and use like our standard Refills!

Shake before each use. Spot check on a small area of skin before use and do not use if a reaction occurs. Spray evenly onto exposed skin and smooth over with a hand or soft cloth.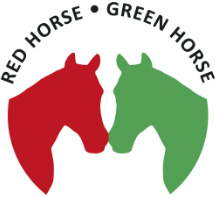 Committed to using the most natural ingredients possible
Since we started Red Horse back in 2006, we've been committed to using the most natural ingredients possible, ingredients that are effective and yield great results while still being kind to equine hooves and tissue. This commitment is at the heart of our promise to our customers and is a core part of the brand and our business.
Because of this, we've always made a point of avoiding the caustic nasties and bulky fillers commonly found in many mass market products and have sought out and selected suppliers to enable us to deliver this promise through our range.