Cleansing clay hoof dressing
Field Paste cleanses and conditions the underside of the horse's foot, helping frogs and soles stay strong and healthy.
Its ingredients promote the natural growth of healthy tissue, especially when rubbed well into the surface of the frog. The active agents also help the hoof and frog tissue to toughen without being caustic or damaging.
The thick, paste-like consistency allows Field Paste to stay in the deep grooves of the foot for longer than thinner solutions.

The natural ingredients have been chosen either for their cleansing and drawing properties or to improve the consistency of the paste.
2022 Update: our ingredients are still exactly the same, high quality, effective ingredients we have always used. We just display less of them on the label for labelling regulatory requirements and protection of our formula.

Natural clay blend
A blend of clays to help draw inpurities out of the sole and frog and give the Field Paste its unique consistency.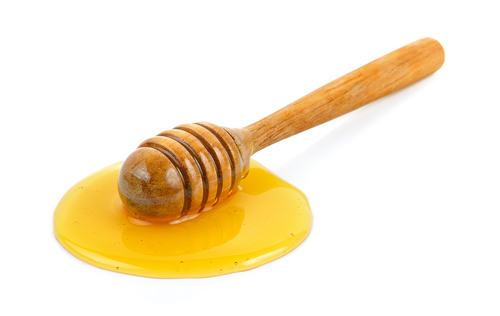 Honey
Honey for its many beneficial properties and to improve the consistency of the product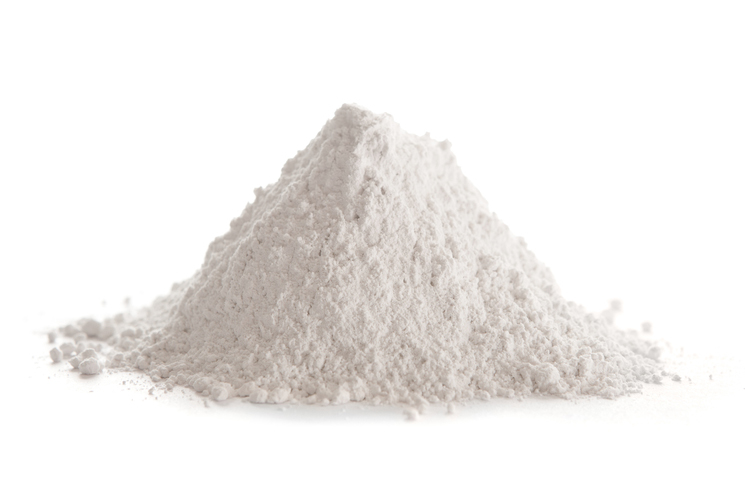 Zinc salts
Powerful but gentle compounds to support the correct microbia on the foot and nourish horn tissue.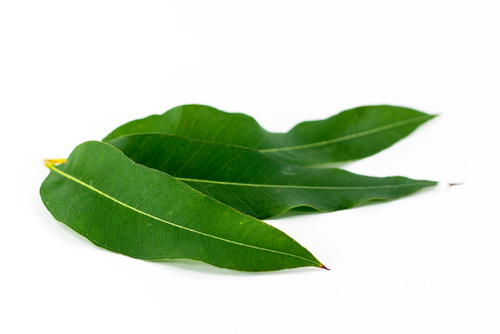 Essential oils
Highly effective essential oils that helps to toughen weakened structures, cleanse the area and penetrate deep into the structure of the foot.

Zinc sulphate
To condition, toughen and cleanse the foot.
Pick out and clean feet if necessary. Smear paste deep into the lateral grooves and onto the frog and sole. Re-apply as necessary or when feet are picked out. Once improvement is shown, re-apply weekly to keep soles healthy and tough. Use a thin layer rubbed in well if the paste is not sticking well or the horse is stabled.
"Just a quick note to say I am blown away by your Field Paste. It is a wonderful product.  I have been battling degraded toe in my newly barefoot 25 year old thoroughbred  for a little over a year. We would almost get it clear then it would get a hold again.  A recent abscess from the degraded toe sent me looking at other ways to tackle it. Within 2 applications the area stopped flaking. Just 4 weeks on and the toe hole has filled in, the callus that was on the sole behind it is reducing as he is using his foot better. I also used it to clear white line infection and a little blackening and malodour in the other feet. A once a week maintenance of a scrub and paste is working out wonderfully.
I also recommended it's use on a friend's horse, shod and blackened, malodour on the soles as well as the frog clefts. One good cleaning and application of Field Paste left on for 5 days and the difference is amazing  – the feet no longer smell and the sole no longer crumbles as you pick it. Simply an amazing product."
Karina Kerrigan
"Just ordered my second tub of Field Paste. It's great at clearing up any smell and blackening on the hoof. Easy to apply and sticks to my horses feet providing a great barrier for wet and muddy conditions."
Emma James
"When we first got our cob he has such persistent smelly feet that we nicknamed him 'wotsit'! Off the shelf remedies only kept the smell at bay for a while. As soon as I smell it starting now I slap on some Field Paste and it doesn't get hold. It's the best product i have tried and a must for any horsey medicine cabinet. It also smells nice and is pleasant to use!"
Sharon Hogben
"I stumbled across Red Horse Products after searching various forums for foot health products. When I bought my horse I could see that he had black, smelly hooves and they had been untreated for a considerable amount of time (not helped by imbalances in all hooves). While all hooves had infection in the grooves and central sulcus, the back hooves were considerably worse and showed deep crevices between the heel bulbs.
With regular hoof care and a patient farrier the infection improved in the grooves but the central sulcus crack was still problematic. I've tried the usual products you can find in the local tack shop but nothing would help when the ground was wet. Any progress I made in dry weather was set back massively by a single day of rain.
I've been using the Field Paste for a week now and I'm amazed by the visible differences, especially in the crevices between the heel bulbs despite the wet muddy conditions. More importantly I'm now feeling confident going into the winter muddy months that I can stay on top of the infection and fight back.
Thanks for an amazing product."
Tenika Whytock
"I have used your Field Paste recently on my shod horse and it has done a brilliant job of clearing up the smell and discolouration on his hooves that I have been fighting for at least a year.  I have no hesitation in recommending it if I have a friend with a horse with the same issue."
Vicky Rieunier
"Excellent products that meet the needs of horses. The Field Paste is superb and has helped my barefoot pony to overcome smelly, black feet and stay clear from it since the product was advised just after I got him."
Patricia Fay
"Your Field Paste is a fantastic natural product that really works! All mine have great soles and frogs since using it, definately be buying more I was also surprised how far it goes."
Zoe Foulis

"Absolutely fantastic stuff. I use the Field Paste and it's works magic on my ponies feet. Highly recommend"
Heidi Louisa Joyce Harvey

"I have found Red Horse Products all to be excellent. With Field Paste clearing up persistent odour in the case of one stallion despite our scrupulous management. HoneyHeel has proven to be a fantastic wound cream"
Heather Moffett, Enlightened Equitation

"Field Paste is fantastic, easy to use and really works, I would recommend it to anyone!"
Alex Gallagher

"Absolutely love this product … As a farrier, I have been promoting this product for the smelly, soft frogs I've been seeing lately. The Field Paste seems to be working very well for clearing up these conditions and my clients are loving it!! Thanks Red Horse Products"
Heidi Louisa Joyce Harvey

"Red Horse Products, Leslie just gave me a sample pot last week because my gelding has been lame for three weeks now because he prefers to stand in mud instead of going to higher ground. Stalling him isn't possible because he freaks out. I have been applying this daily for less than a week and am already seeing results!! I'll be ordering a couple of the 1500ml pots this week, love this product. Thank you!!"
Angela Tucker Hilliker
"It's brilliant "
Jane O'Brien

"This was great. Really controlled the problem for the last couple of years."
Anne Meikle

"This has kept our loan pony's feet looking amazing despite changes in weather & ground conditions. A little goes a long way so excellent value for money"
Rachel Bland

"Amazing stuff wouldn't be without a tub of this in my tack room!"
Di Turner

"Best products on the market! Company owner used to be my horse dentist (he was the best at that too!)"
Kirsty Boutflower

"Brilliant product definitely recommend .. Actually smells medicinal too! Gives peace of mind for field kept ponies"
Cathy Fletcher

"Fantastic product and using currently on our heavy cob, you can almost feel my boy relax when it is applied."
Star Painter

"Brilliant stuff. Used both the paste and putty for filing in abscess holes. Once drained and clean This meant my horse could have his poultice off and his foot could breathe whilst the hole was still full protected. Turned out horse = happy horse = happy mummy!"
Sophie Blake

"I've used it for Honey when she had a couple of infected cracks and her frogs were a bit dodgy and it has been brilliant, settled everything and improved the quality of the tissue well. Still have it in my kit box in case I need it."
Yael DaughteroofPower

"I have used this and it's brilliant"
Elizabeth Breeze

"It's brilliant, a tub lasts me ages!"
Ness Gaskell

"This stuff is brilliant! I've used it for years.. absolutely fab. I just use it as basic foot care as I don't really have issues like that. But I know people who have and used this. It always takes away smell and it's still in days later when I've picked feet out. (I use it around the frog between the grooves etc) just pack it in and leave it for a few days!"
Lexx Adair

"I can't recommend this amazing company higher and look forward to trying this product as well"
Anne Vestey

"Tried this when my horse was barefoot is fabulous x"
Sue Parton

"Used this on my horse whilst struggling with his feet and found it to be fantastic! Brilliant for keeping hooves clean and healthy and smells good too. Would highly recommend and keen to stock in my shop www.hoof-fit.co.uk if that's possible please! X"
Sarah Ettridge

"I have used this product and it is amazing. Easy to use and gets the job done. I have used many of your products and without hesitation, I can say they are spectacular in quality and value."
Kimberly Fogel Greving

"Using underneath hoof pads with farriers hemp on a 6 week shoeing cycle, keeps the feet clean and bacteria free. Also helps prevent formation of a retained sole as it can still breathe and it lets the sole dehydrate as it would naturally which aids exfoliation"
Dan Stern

"It does what it says on the tin……brilliant, love some more"
Lindy Winship

"We use it, it's fantastic stuff and my ponies seem to enjoy it being put on"
Melissa Rees

"Love this stuff and converted many of my friends to using it"
Amy Campbell

"We shove it into the sulcus and plug with cotton wool – works perfectly"
Angela Janet Bennett

"Wouldn't be without a pot of this in my trunk!!"
Angela Gilbert

"I got some of this last week along with the good stuff. It's brilliant. It really is good stuff. I called them the week before last, I placed an order and haven't looked back. Highly recommend this."
Liz Firman

"Used and recommended to Barely Roadworthy clients"
Liz Laurent

"Fantastic product. Nothing else like it. I use it on my horses who live out all year and it really does work!"
Jacqui Gregory

"I recommend this product which is wonderful and magic"
Renée Sense

"Amazing product-use it all the time and love it!"
Kay Facey

"Can really recommend this."
Jayne Kennedy

"I spent a lot of time making my own natural hoof products, now I don't have to, Field Paste and Artimud are fantastic products"
Nina Rawstrone

"Field paste is great ammunition against hoof bugs in the frogs. Easy to apply and stays on a good long time if you work it well into all the nook and crannies of a freshly picked and brushed hoof. Really helps to keep the underside of the foot tip top.
Brilliant stuff, well worth it. Used it last year and worked a treat when everything else failed. X"
Sarah Litchfield

" I find all Red Horse Products fantastic. We use this plus Sole Paint and Sole Cleanse. Brilliant products"
Lisa Brown

"Just wanted to say how much I love this product! I have been searching for a while for a product that you can pack into the hooves that actually stays there! It also seems to not dry out when in the tub making it very easy to work with!"
Autumn Kennish

"Love this stuff. Use gloves though!"
Loretta Wright

 "Brilliant stuff, our horses feet have never been better. Won't use anything else ever again. Thanks for making a miracle paste x"
Julie Anne Evans

"I use it, I can not recommend it enough, I use a lot of their products."
Caroline Todhunter

"Love this product! It's very helpful for my donkey's hooves."
Lauren Lesko Paytes

 "I use Field Paste 🙂 My horses live out 24/7 and using Field Paste helps keep them in excellent condition. My 43yr old mares feet look amazing!"
Jo Rogers

"Love this product"
Lynsey Duthie

"Amazing stuff, I've been using it on my horse's feet for years, since he went barefoot. He is a thin soled, flat footed TB and has fairly weak soles, but this paste is brilliant, it has helped to harden his soles and is really great to use if he gets a small hole or a bit of hoof splits off, as it has great antibacterial properties. I often recommend it to people and have got other horse owners hooked on it too !"
Sarah Harbord

 "Field Paste is my "go-to" solution when I'm concerned about my horses hoof health. Good effective product"
Elice Wadsworth

"I use this, was recommended by my barefoot trimmer 🙂 It's amazing! Cleared Bruno's hooves almost overnight, and it smells so good!"
Dawn Moreton

"Farrier used this on our horse and it was fantastic."
Sam Humphries

"Brilliant product cleared up my horses feet in no time. Also like the Hoof-Stuff which cured the holes he had in his frogs. Would deffo recommend your products!"
Sophie Lecoyte

"LOVE Field Paste! Does a brilliant job keeping my retired boys frogs in tip top condition but the biggest success has been with my ridden horses, who both had quite weedy frogs when they came into work. They now have lovely, plump frogs functioning as they should! Its a product I recommend to everyone for frog health and I wouldn't use anything else!"
Sarah Brown

"Brilliant stuff. Slightly addictive to use"
Jenny Collett

"We have used the field paste on a couple of ponies . Had excellent results ,would most certainly recommend."
Caroline Howitt

"When living in Menorca we swore by this product in the wet warm weather. I even brought some back to England with me when we returned with the horses … not realising it was an English product … Only then to discover we had moved a mile away from Red Horse Products"
Rachael Quilan

"Brilliant stuff. My grooming kit would not be complete without it. One of my mares had some blackening around the frog – put this on & the next day it was gone. Highly recommend"
Liz Ekrem

"Highly recommend Field Paste to all horse owners. I've used it regularly on my horses, with other Red Horse hoof care products, for the last two years and it really works. Their feet are in great condition and hardly ever 'smelly'! Love It!"
Vanessa Horne

"I was reluctant to use Field Paste as I thought it was all hype, now I use it and my mares hooves are fantastic will carry on over the winter to keep her feet in good condition"
Trudy Scott

" I love Field Paste. My pony gets very smelly feet as soon as the ground is damp. Field Paste works better than any other sprays I have bought. I have also used Artimud and Hoof-Stuff."
Jayne Banks

"Red Horse is one of only 3 non feed/supplement products that we (Thunderbrook) sell, as we use most of the Red Horse products on our own herd. Field Paste is a firm favourite."
Eddie Linehan

"Use it under my shoeing package to keep frog healthy during shoeing period. Great product"
Miriam Braun Rhpd Apf

"Love this stuff!! Has made such a difference to my two minis and 17hh Sporthorse. I've been using it with the Artimud and the more fibrous one (can't remember name just now!) To treat hoof wall separation which was causing the small stones to get in. What a difference! Both my farrier and vet are really impressed with the results."
Catherine Baxter

"5* product what I love about it is even after a few days you can still see and smell the product on the hoof. Clears all nasty stuff up in a flash. Love love love"
Charlotte Lowe

"I am a barefoot trimmer and have been recommending Field Paste to all my costumers. It's the best product I have ever used for smelly frogs!"
Camilla Irene Agnaess

"I use this on my stabled horses to great effect – it gives me peace of mind that if life is hectic or my back is bad, I don't have to pick feet out! It stays in there, quietly working it's magic, and smelling lovely! Would not be without it!"
Laura Pyke

" I borrowed some off a friend, during my horse spending hours being stabled due to a bone chip. I was amazed at the difference it made! My horse is 15 and he's s heavyweight cob. Who's got great feet but we just couldn't shift the smell and blacking on his feet. But this did the trick. I certainly would recommend this to others. Many thanks Amy and Junior the horse"
Amy Gilbert

"Fabulous amazing brilliant stuff."
Kirsty Sanders

"Great product, I've kept a tub of this to hand for about 10 years now. I recommend it to anyone who asks about keeping feet healthy"
Hannah Cowdry

"This is a main stay for winter prevention for me, which reminds me I need to order some more as I've just given my pot to another livery for her pony."
Sharon Watson

"I always have a tub handy. Works a treat. Stays put quite well too."
Sprollie Collie
"Amazing stuff!! Got my horse out of bar shoes in less than 2 months"
Naomi Elizabeth Allen

"Amazing stuff, easy to use and stays packed in the hoof. I highly recommend this and Sole Cleanse."
Kirsty Montgomery
"Amazing stuff!!! I couldn't be without it, especially during the winter to keep my mares feet healthy. Easy to use and stays put in all the nooks and crannies in her feet. Brilliant."
Joanna Smith
"I love this stuff and use it along with your Sole Cleanse spray to keep my barefoot Paso Fino mare's hooves in the best condition they can be."
Hannah Tomlinson
"We love this Field Paste We use it on all our Therapy Horses and it keeps their feet in excellent condition – it smells wonderful too"
Equine Partners CIC
"Just wanted to say how much i love this product! i have been searching for a while for a product that you can pack into the hooves that actually stays there! It also seems to not dry out when in the tub making it very easy to work with! I would love to win another pot as i am just bout to run out."
Anna Ind