This care kit contains:
Field Paste 750g, to help your horses soles and frogs stay conditioned in the wetter months
Sole Cleanse 500ml, hoof cleanser for when  you only have time for a quick spray
HoneyHeel 100ml, barrier cream for those field scrapes and winter scabs
Hoof pick with a handy brush attachment
All in a handy little Red Horse branded jute bag so you can keep all your bits together or make a gift of it!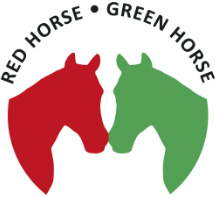 Committed to using the most natural ingredients possible
Since we started Red Horse back in 2006, we've been committed to using the most natural ingredients possible, ingredients that are effective and yield great results while still being kind to equine hooves and tissue. This commitment is at the heart of our promise to our customers and is a core part of the brand and our business.
Because of this, we've always made a point of avoiding the caustic nasties and bulky fillers commonly found in many mass market products and have sought out and selected suppliers to enable us to deliver this promise through our range.