Unthank Equestrian Ltd
Our friendly, family run, proactive livery yard is home to a 20x40 floodlit menage.
Large stables, with grazing.
All year turnout.
We have a mixture of barefoot and shod horses.
Outstanding hacking onto moorlands and woodlands
We now stock a full range of Red Horse Products. To go alongside these products we also stock Simple Systems Horse Feed and produce our own home grown meadow hay and haylage for all horse customers.
We do ask collection is by appointment only.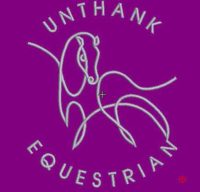 Products we stock
Tel

07921251634

Address

Unthank Hall Farm
Holmesfield
S18 7WF

Website

Email