Atlantic Equine Ltd / Online Equine
We are a specialist equine hoofcare company, supplying horseowners, farriers, vets and racehorse trainers with everything from hoof boots to hoof treatments, hoof supplements, shoes, nails tools and adhesives.
We currently sell Red Horse Products in store, on www.atlantic-equine.co.uk and through our sister site Online Equine.
WE SHIP WORLDWIDE!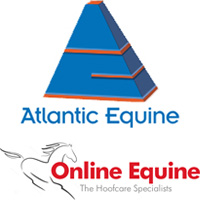 Products we stock
Tel

01327 314880

Address

Unit 5A, Low March, Daventry, Northamptonshire NN11 4SD

Website

Email