Equine Digit Support System, Inc.
Producer & Distributor of high quality, innovative hoofcare products with superior support and education! http://www.edsshoofcare.com
Company Overview
Distributor of Quality Hoof Care Products and Information for the Equine Community! EDSS Hoofcare supplies some of the most useful and effective horse hoofcare products on the market today for equine athletes, sport horses, trail horses and backyard pets. http://www.edsshoofcare.com & http://www.shopedss.com
Products
Artimud, HoofStuff & Most of the Red Horse Product Line, as well as our own EDSS Adjustable Treatment System, PLR (Performance Leverage Reduction) Shoes, Avanti PLR, Centre Fit Shoes, Vulcan Horseshoes, Natural Balance Shoes & Pads, TK Sliders, PROfile Shoes, KrosschecK Leverage Testing Device, Styrofoam Support Pads, Sole Support Impression Material, Glue-U adhesives and support material, Hooftite adhesive, & DuraCornum.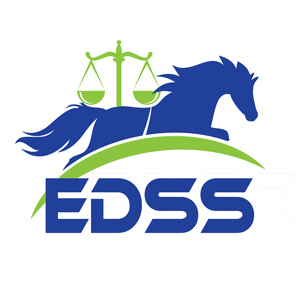 Products we stock

Tel

719-372-7463

Address

506 State Highway 115
Penrose, CO 81240
U.S.A.

Website

Email