Jon Tyldesley Farriery
Jon Tyldesley DipWCF, Dip HE, ATF.
A proactive farriery practice based on the Isle of Man. After meeting the 'Red Horse Products' team at Farrier Focus in 2019 we began trialling their products on the horses in our care. We were particularly impressed with the use of 'Artimud' under pads and packing and found it helped massively with the cleanliness of the foot.
Since then we have adopted these products into our farriery visits and advise our horse owners to incorporate them into their daily footcare routine.
To make things nice and easy for our customers we sell 'Red Horse Products' out the back of the van which helps cut down the postage costs, especially as we are based over sea! In doing this we have more of our customers applying these products and more importantly, better quality hooves!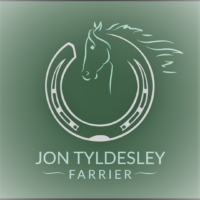 Products we stock
Tel

07933612764

Address

TELFORD COTTAGE LEODEST ROAD

Email